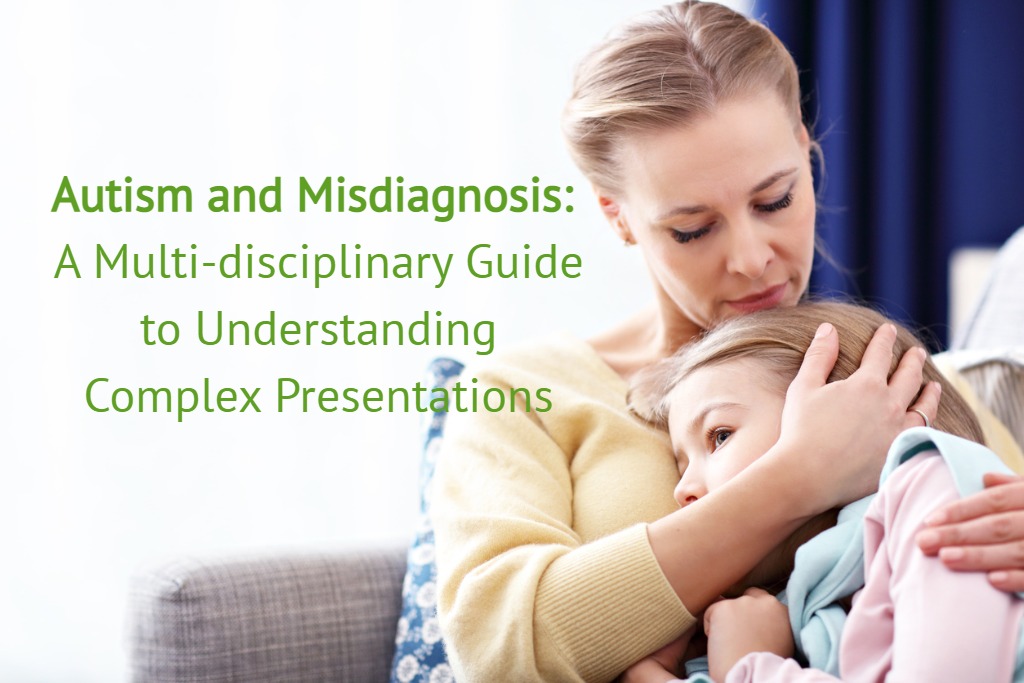 This is the title of a new book I will be writing, along with colleagues, and which will include real life stories from individuals (and their families) who have been affected by either not having their Autism recognised or being misdiagnosed.  It has been commissioned by Jessica Kingsley Publishers and will hopefully be complete by June 2022.
young people arrive in inpatient services without having had an assessment or diagnosis
The idea for this book came together after a busy end to 2020.  To begin with, throughout the year I had been involved with the Strategic Oversight Board, a group chaired by Anne Longfield, the Children's Commissioner, which has been overseeing the improvements that NHS England are trying to make to inpatient services for young people with Autism and Learning Disabilities.  Some progress appears to have been made (even allowing for COVID-19) and the group continues to meet regularly (virtually).  One thing that has become clear, is the fact that, even now, a very high percentage of young people arrive in inpatient services without having had an assessment or diagnosis.  Even when they have, there remain gaps in community provision in terms of understanding of Autism.  This is particularly for those young people with more complex presentations, or those who have been 'masking'.
At the same time, I have been involved in talking to people who have been accused of fabricating their child's difficulties.  These often involve parents who have been 'through the system' in terms of seeking a diagnosis for Autism, and have not been happy or convinced by the outcome.  The issue is that one of the current indicators for 'Factitious Disorder Imposed upon Another' (DSM 5) is when a parent or carer repeatedly seeks a 'second opinion or further investigation' of their concerns. This was previously called Munchausen's Syndrome by Proxy and Fabricated and Induced Illness, and is of course, a worry for any well-informed parent who has genuine concerns about their child, and does not feel they have been listened to.
Some parents have even faced the nightmare of having their children removed from them.  The 'justification' for this is often poor or neglectful parenting, or a lack of boundaries.  When this process is started, there are often issues with non-attendance at school, failure to wash and take care of personal hygiene, and refusal to join in with family activities – all of which are very common difficulties faced by families who have autistic children.  In theory, if a parent was 'fabricating' or exaggerating their child's challenges, once they were removed from the family home these difficulties should improve or even disappear.  In reality they do not.  Instead huge amounts of distress are caused both to parents and the children.
Two papers were published on PDA at the end of last year
This situation is further complicated when the child is exhibiting signs of the PDA profile.  The debate around PDA continues, with more and more parents noticing signs of PDA since they have spent more time with their children during lockdown.  Sometimes they are right.  However, I think we are still only at the early stages of understanding and factoring in the impact of lockdown on the mental health of most children (autistic or not).  Still, it did raise the issue for the PDA society, and those of us regularly involved in assessing for PDA that there was a need to clarify exactly what the profile looks like, and to pull together our joint thoughts.  The project is continuing, and we are listening to and taking account of various points of view.  Two papers were published on PDA at the end of last year ('O'Nions and Eaton', and 'Eaton and Weaver', 2020).  Both of these add to the evidence base, and both will be freely available to access (and share) after the standard initial six month embargo by the journals.  Out of these papers we were able to develop an online screening document, which will soon be piloted by a NHS Trust.  We are currently collating email addresses of all of the families, who have come to us for assessment over the last few years, to invite them to complete the questionnaire to assist us with the important process of validation.
In addition, over the year with various assessments that were undertaken by our team, it also became clear that diagnosis of Autism in children from black and ethnic minority background, and those who had a disadvantaged start in life and found themselves in the prison system, was a further area where reaching agreement about a diagnosis is complicated by issues of race and class.
Finally, I have had the privilege over the last six months of working with an incredibly articulate and intelligent young Autistic woman who is currently detained under the Mental Health Act in an inpatient unit.  From her I have learned so much about the experience of being misdiagnosed and misunderstood, and the impact that this has upon a person's self-esteem and chances of recovery from being supported in the wrong way.
All of these areas came together in the outline for the book. I and the publishers agreed that there is a lack of information about what could collectively be called 'complex' presentations of Autism.
The book will be multi-disciplinary, and include perspectives from psychology, social work and a legal perspective, and should help to clarify some of the challenges faced by both parents and professionals, and in turn provide insight into how best to challenge some of the misconceptions that are still very prevalent in this area.
We also hope to further develop our online offering this year.  Whilst lockdowns have been difficult, they have at least given us the opportunity to look at how we can assess both adults and children online.  In common with many NHS teams, we now have access to online versions of all of our assessment materials.  We have also begun to look at how begin to offer 'bite sized' training and consultancy which will cover many of the above issues.
Article update – October 2021
Since uploading this article, we have received some comments regarding the title of my forthcoming book, and some people questioning the use of the word 'complex'. This was not chosen lightly, nor was it intended to be in any way derogatory towards autistic people.
The reason why this particular word was chosen was to reflect the way some people (including professionals in health, social-care and education) perceive certain young people, most probably because they do not fit easily into any particularly easily defined 'box' or diagnostic category.
The word is frequently used to describe children who manage to 'hold it together' whilst at school, or outside of the family home, and who only display distressed behaviour when they feel safe and with people they trust.
In a number of unfortunate cases, this is a word that has been used to describe autistic children, who either have no diagnosis, or have a disputed diagnosis, and who come to the attention of professionals who either misinterpret their behaviour or, in some cases, accuse parents of exaggerating or making up their child's difficulties.
Many people, myself included, have observed that there is no 'typical' Autism and that everyone is an individual. However, sadly, in many areas there still is a stereotypical picture of what people perceive as Autism, and anyone who fails to fit this picture can be at risk of being dismissed, or misdiagnosed.
The book will aim to make people think more carefully about what they see as 'typical' Autism, and then hopefully the term 'complex' will fall out of everyday use in respect of these children and young people.
Related Posts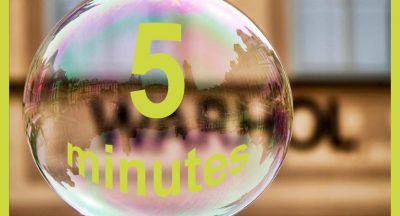 Human babies are amongst the least developed, in terms of their ability to manage...