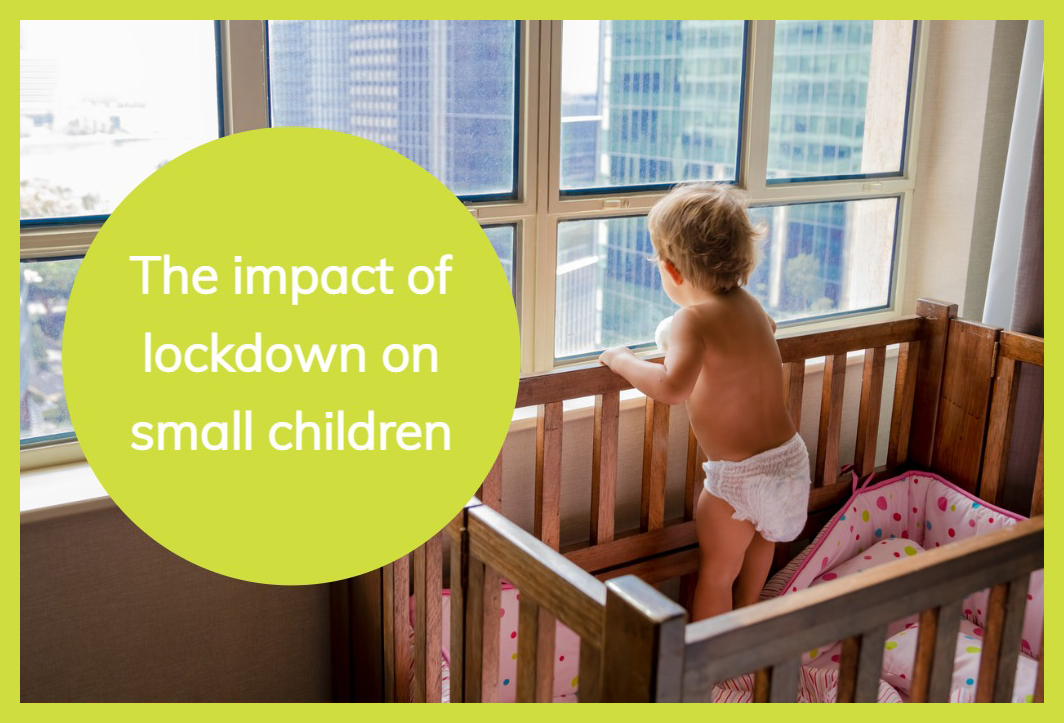 The impact of COVID 19 lockdowns on children's development and the early identification of possible Autism.
As a company, we have not historically tended to assess children under the age of four for possible Autism. The reason for this was because, in the past, very small children with developmental or speech delay tended to be identified at their regular Health Visitor checks and would then be referred onto the community paediatrics team for further assessment.
Also, in the past, it was possible for concerned parents to drop into one of the many Sure Start centres across the country, where it was possible to speak with a professional if they had a concern about their child. Over 1000 centres have closed since 2010.
The system also seems to rely on parents identifying for themselves if they have a concern about their child
I have become increasingly aware, both at a personal and professional level, that this level of support does not seem to be universally available to new parents today.  In some parts of the country, there may still be a better service, but in Norfolk, where we are based, the Health Visitor checks for infants which take place at 24 months and 36 months are frequently done remotely, and not face to face.  The system also seems to rely on parents identifying for themselves if they have a concern about their child.  A child with developmental delay may be offered an appointment with a Paediatrician (although in one Norfolk district, there is only one paediatrician taking responsibility for the whole area).  After a brief 30-minute appointment, the decision may then be made to place the child on the waiting list for Autism assessment.  Parents may then be faced with a two-year minimum wait before they are seen.
Children with speech and language or communication delay may also struggle to access therapy through the NHS, meaning those who have the means to do so have to pay for private speech therapy.
This is referred to as the most fundamental phase of brain development which lays the foundation of the child's future 'neural architecture'
This is clearly a very worrying situation. There is extensive evidence of the importance of the first 1000 days of a child's life (approximately 270 days of a full-term pregnancy, and up to the child's second birthday). This is referred to as the most fundamental phase of brain development which lays the foundation of the child's future 'neural architecture'. Massive development takes place in terms of, sensory motor development, cognitive development, language, behaviour, and social and emotional development.
We are now starting to receive enquiries from parents of children who were born from 2019 onwards who do not appear to be meeting developmental milestones, predominantly in the area of language development, and social and emotional development.  I searched far and wide, without success, in the literature to see if there are any studies which specifically look at these two aspects of development for children who spent the first two years of their life in and out of lockdown, with no opportunity to socialise with their peers, constantly seeing people in masks covering their mouths, often, with parents and caregivers who were home educating siblings, trying to work from home, or both.  Nurseries were closed and, as outlined above, health visitor checks were often online.
'Red Flags' for possible Autism in very young children
With the drop in regular health visitor checks and opportunities to 'drop in' to SureStart centres, it is unsurprising that many new parents will turn to Google or online support forums such as MumsNet, to find out if their child is meeting (neurotypical) developmental milestones. It seems important, therefore, to briefly outline, what might be considered, 'Red Flags' for possible Autism in
very young children
and when it might be appropriate to be concerned.
Any regression or sudden stopping of speech development in the absence of any major life events or trauma.  This may mean that the child has acquired a few words, or may even be producing short phrases but then suddenly stops.  This tends to happen around the age of 18 months to two years.

A lack of 'social motivation' – reduced or no interest in either adults or other children.  All children begin by playing alongside other children.  However, interest in other children is usually there from a very young age.  Shyness with unfamiliar adults is normal (and likely to be more apparent post-lockdown).  Of more concern is a complete lack of interest in other people and a tendency to go and sit alone whenever possible.

Repetition of certain words or phrases.  Again, this is a normal part of speech development.  However, if the child repetitively says the same words or phrases over and over again, often out of context, this can be a cause for concern.

A lack of interest in toys.  If the child seems more focussed on parts of an object (such as the wheels of a car) and repetitively focuses on these or lines cars and toys up but doesn't really play with them.  

A lack of imaginative play.  What is referred to as 'functional play' often starts with the child playing with miniature tea sets for example and making people tea, and being able to pretend that something is real (like toy food, for example).  By around the age of three, children usually begin to be able to play with dolls, teddies or miniature figures and to begin to make them interact with each other.

Insistence upon doing certain things the same way every time.  This may involve wanting to use the same cup or plate every day, becoming distressed if someone is in 'their' seat at the table.  It may also extend to noticing and becoming upset if a different route is taken to nursery, for example.

Repetitively watching the same TV programme or YouTube clip over and over again.

Unusual 'flapping', spinning round excessively, odd facial grimaces or posturing with the hands, walking on tiptoes.

Unusual or 'over the top' reactions to sensory experiences, such as noise, texture (of clothes and food), smells or touch.
This is not an exhaustive list, just a few indicators of when a child might be showing some difference in terms of development and children can, of course, change dramatically over the course of a few months. However, if a child is displaying all or most of the above features, it may be advisable to approach a health professional for further advice as it is well documented that early intervention and support is helpful in supporting children as they progress through nursery and school.  
Related Posts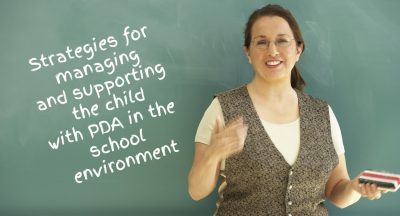 Article Updated - September 2022Previous blog articles have touched upon the...