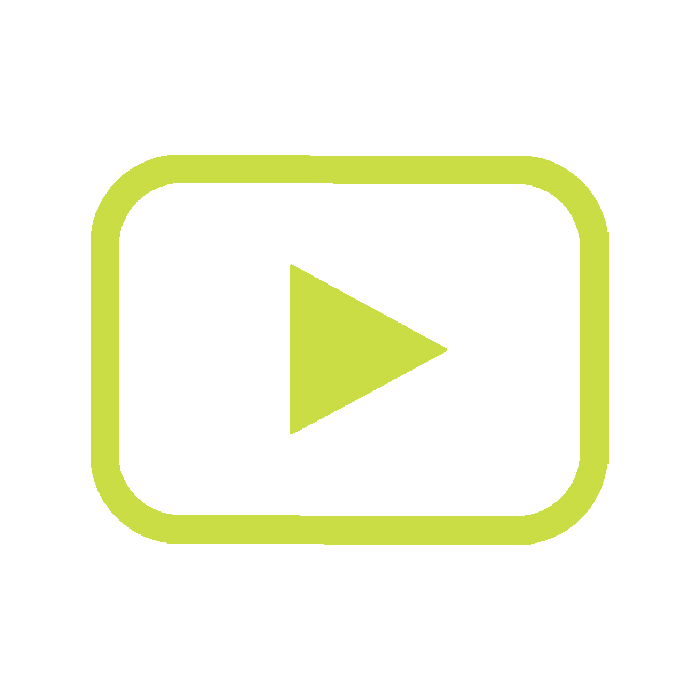 Full series for just:
Formal research into what PDA is, is not, or might be, remains quite sparse. For this reason, we draw upon three different perspectives, a personal perspective from an individual diagnosed with the profile (Harry Thompson), a parent of a young person who has been diagnosed with PDA (Jodie Isitt), and a professional with many years' experience of assessment and diagnosis of Autism (Dr Judy Eaton), to put together a series of videos in which we hope to answer some of the questions that people may have about this complex and perplexing profile.
"The videos are amazing value for money. I watched them all in one night. Great viewing even for those who already know a bit about PDA, and a must watch for those just starting the journey"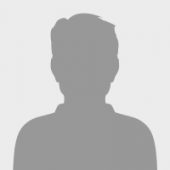 Sign up
Register with us to create your account. You'll need this to login and view any content purchased
Pay
Enter your card details and pay your one off fee per video series to gain access to them within your account
Watch Anytime
Watch them now or log in and come back to view the videos whenever you like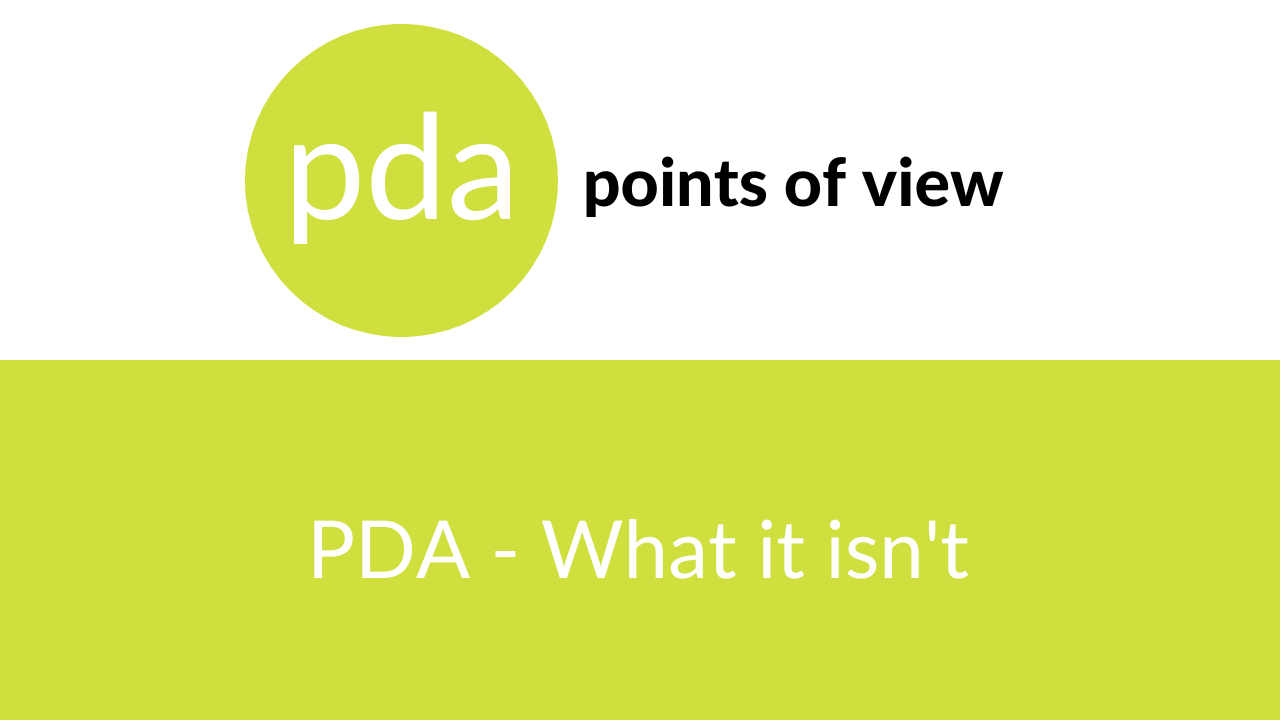 In the first in this series of videos we explore some of the misconceptions about the PDA profile.  Avoidance of demands is something all human beings do from time to time.  We look specifically at when avoidance might have a rational cause and when it becomes pervasive (or 'pathological').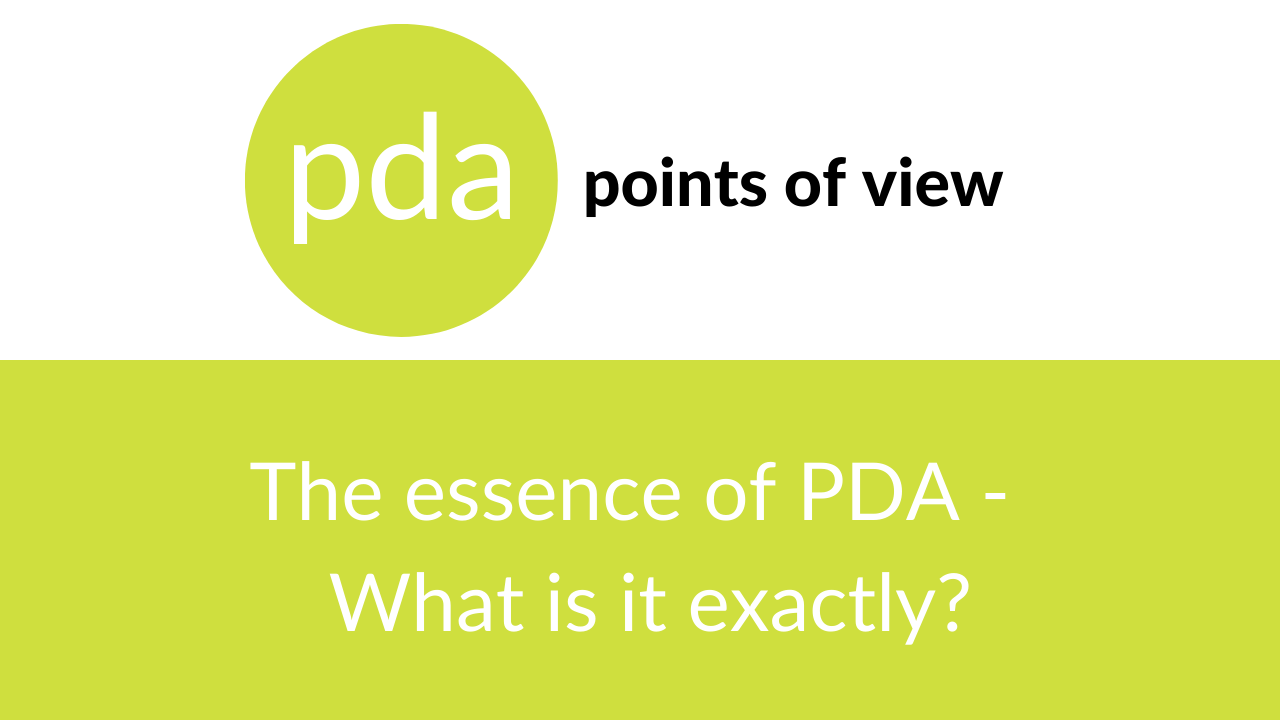 PDA – The essence of PDA – What is it exactly?
In this video we explore personal experiences of the PDA profile, alongside professional experience of assessment.  We discuss the challenges of considering the PDA profile alongside an Autism assessment, and whether the profile might exist independently of Autism (or alongside other conditions such as ADHD).  We also discuss how to define the 'essence' of PDA and how it feels to live with this profile personally, as a parent, and how professionals can support an assessment process.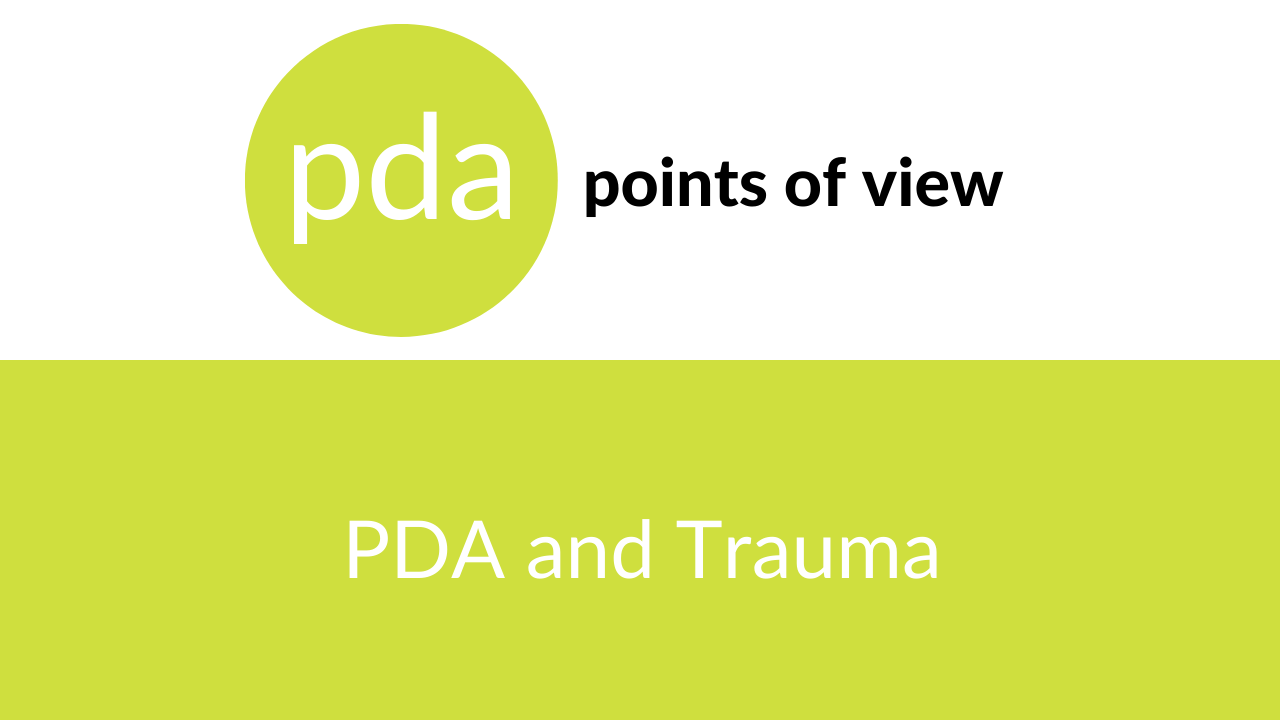 This video discusses the concept of Autistic trauma and how we believe that the word 'trauma' describes the way in which the Autistic person experiences an event, or events, rather than being a specific one-off event.  We discuss what kinds of experiences might be traumatic for the individual with the PDA profile, and what type of therapeutic approaches might be most helpful.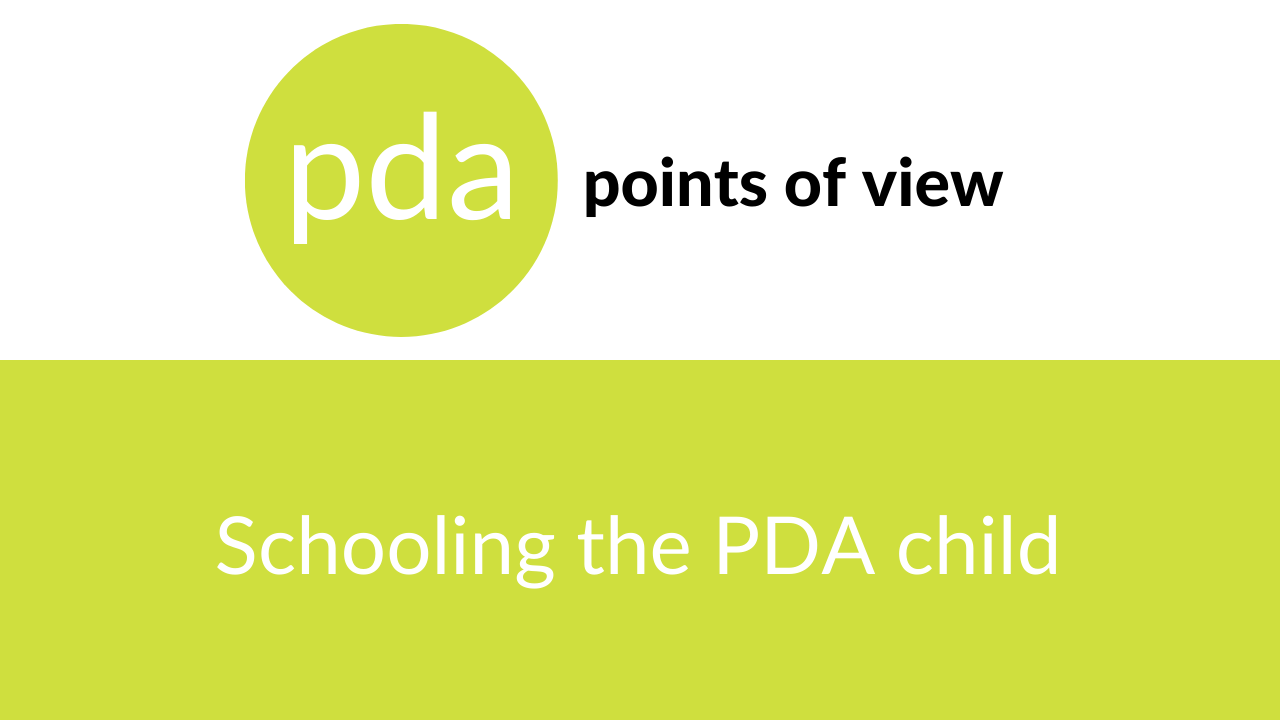 In this video we discuss school and education issues, including what might be the most appropriate school environment for the child or young adult with a PDA profile, and what types of 'reasonable adjustments' might be appropriate.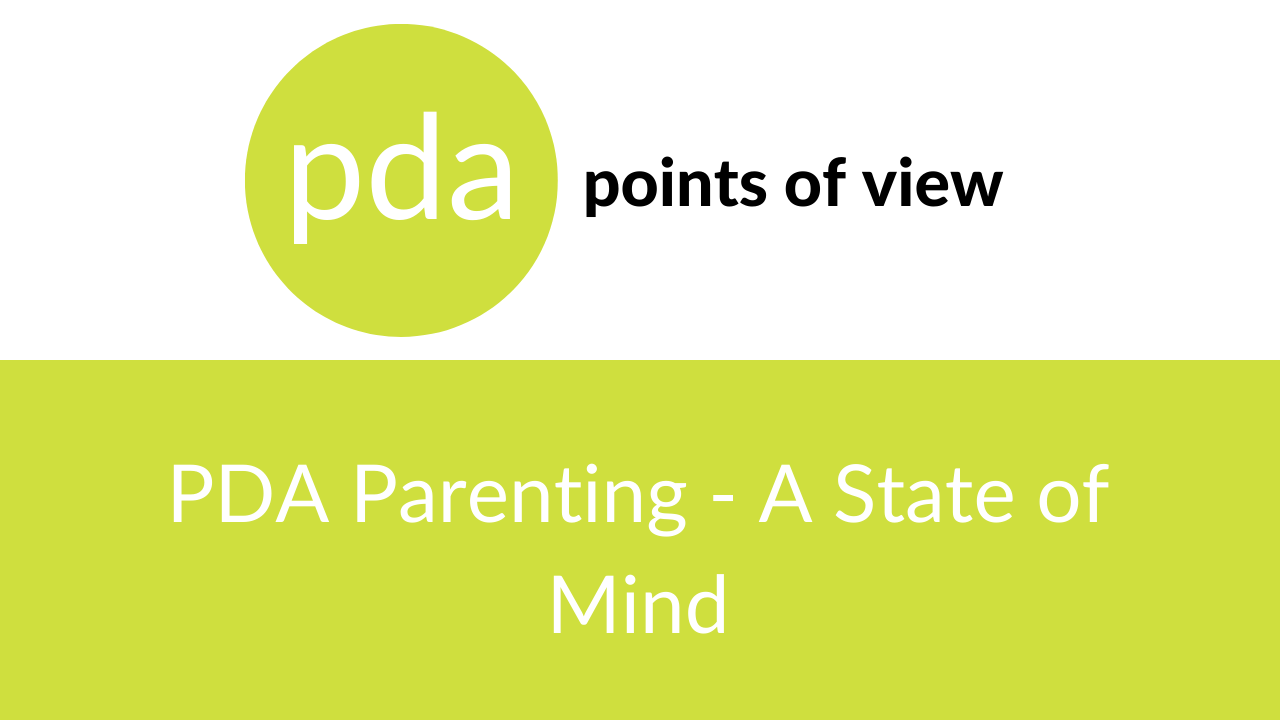 PDA Parenting – A State of Mind
In this penultimate video we explore the experience of parenting a child with the PDA profile and being parented as a PDA child.  From a professional perspective, we look at attachment theories and the potential impact of being an Autistic parent with an Autistic child – how to balance the needs of both in a way that does not cause overload and shutdown.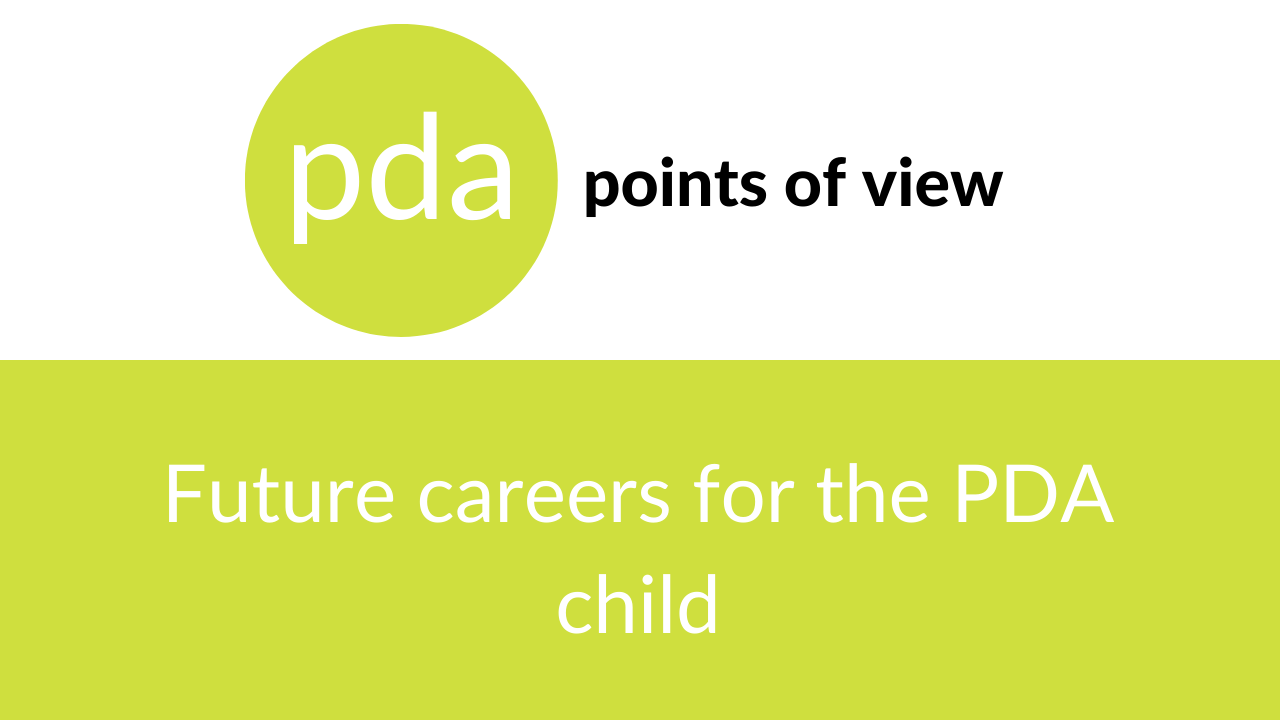 Future careers for the PDA child
In this final video of the series – PDA Points of View – we explore what kind of opportunities/challenges may present themselves to the adult with the PDA profile.  We look at what types of jobs might be a good fit, and also explore the challenges of the benefits system for those individuals who are unable to maintain employment.
Available books from the team involved:
A Guide to Mental Health Issues in Girls and Young Women on the Autism Spectrum: Diagnosis, Intervention and Family Support
This book addresses the specific mental health needs of girls and young women with autism spectrum disorder (ASD). Looking at the ways autism presents differently in girls than in boys, and the mental health conditions that occur most frequently in girls with ASD, this is the essential guide for clinicians and educators on tailoring interventions and support to meet girls' needs.
Describing the current assessment process for autism diagnosis, the book explains why girls are under- or mis-diagnosed, leading to later mental health issues. It outlines the types of intervention that are particularly helpful for working with girls to reduce anxiety, improve social interaction skills, and manage self-harm. The book also covers how to manage eating disorders and feeding difficulties, focusing on working with girls with sensory processing difficulties. There is advice on how to deal with the emotional impact on parents, carers and families, and the challenges they face when negotiating appropriate psychological and educational support.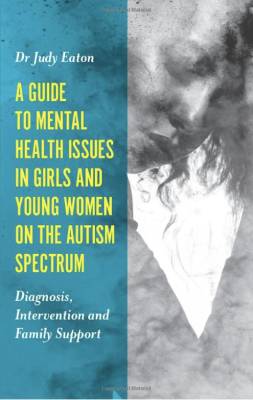 Autism with Lola Playing with Bourbon Badger – A book to teach children about autism
Imagine a life where we need not explain. A life where kids are happy not being the same. My name is Jodie Isitt, and this is my dream. We NEED to teach children about disabilities, and this beautifully written and illustrated story book does just that and more. In fact, it has proven to not only help children who are not neuro-divergent to understand those who are, but it has also helped autistic children understand themselves! This has lead to them being able to start communicating their feelings to their parents and caregivers.
Parents were overwhelmed when their children started communicating to them their worries and feelings when previously they had never done this before. Autism is increasingly being seen in the public eye, and talked about in the media, but there is still a gap in teaching other children why some things are difficult for little ones like Lola (the main character within my stories), and how they can help and understand without compromising their own mental well-being. With cuts across the education system, it's impossible for children to learn everything about the wider community, but even if we can't teach our children in lessons, we can do so through the art of storytelling; and that's what Autism with Love is all about. At the heart of the brand is Lola Rabbit (based on my daughter, Lola), along with a group of cute, but meaningful, woodland animals.
These characters provide children with learning resources and give them knowledge that is desperately needed in order to understand and accept differences. They do so by taking the reader on an educational journey embracing differences and showing kindness.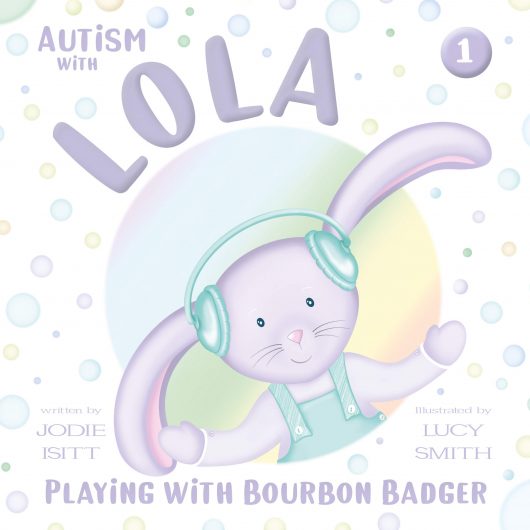 The PDA Paradox: The Highs and Lows of My Life on a Little-Known Part of the Autism Spectrum
Diagnosed with Pathological Demand Avoidance (PDA) in his teenage years, Harry Thompson looks back with wit and humour at the ups and downs of family and romantic relationships, school, work and mental health, as well as his teenage struggle with drugs and alcohol. By embracing neurodiversity and emphasising that autistic people are not flawed human beings, Thompson demonstrates that some merely need to take the "scenic route" in order to flourish and reach their full potential. The memoir brings to life Harry's past experiences and feelings, from his torrid time at school to the peaceful and meaningful moments when he is alone with a book, writing or creating YouTube videos. Eloquent and insightful, The PDA Paradox will bring readers to shock, laughter and tears through its overwhelming honesty. It is a turbulent memoir, but it ends with hope and a positive outlook to the future.
This book includes the following review by Dr Judy Eaton – As a clinician who has worked with complex young people and adults with Autism throughout my working life, I was delighted to be asked to review this book. I read it in one sitting. It is the most articulate, honest, entertaining (and sometimes funny) book about PDA I have read. I would highly recommend it to anyone who wants to gain an insight into how this profile impacts upon individuals, their families and those who work with or are involved in their education.